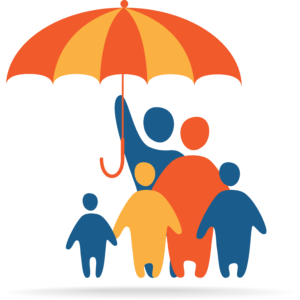 Hello Team!
I know many of you are under tremendous stress with schools being canceled, restaurants and other businesses closing their doors and social distancing. We are in this together. I wanted to give you a couple of updates.
CHANGES IN THE OFFICE:
All routine visits are being postponed for now. This could change tomorrow based on what the CDC/WHO/local governments recommend. Please understand that this does NOT mean your general or routine health concerns are not important to us. Physicians everywhere are shifting their practices to focus on COVID19 virus. We are very appreciative of your patience, understanding and flexibility, as we adjust to meet the needs of patients experiencing acute illness and COVID19 symptoms.
Christiaan and Nessa will beworking from home, and will be best available via phone and email.
I will be the only one at the office, but with very limited hours.
If you are sick, we ARE able to take care of you! We are set up for virtual visits- emails, phone visits, text messages, and if needed, I will see you in person if we can't manage over technology.
PROTECTING YOUR HEALTH:
HYGIENE PRACTICES:
Hand washing with soap and water (30 seconds each time).
Use hand sanitizer frequently if you are not able to wash your hands with soap and water.
Stay away from those that have any symptoms of a respiratory infection (at least 6 feet away).
Practice good cough hygiene: coughing into your elbow or a tissue then discarding it.
Avoid touching your face, eyes, nose and mouth.
Use one of the recommended cleaners on the list below to frequently clean all surfaces at home/work: https://www.americanchemistry.com/Novel-Coronavirus-Fighting-Products-List.pdf
IMPORTANT MEDICATION INFORMATION:
There are several medication/supplement updates I have researched and how they work in conjunction with the COVID19 virus. As your Partner in Health, I am recommending the following, until we get through this infectious period:
LIMIT THE USE OF THESE MEDICINES:
Motrin
Ibuprofen
Aleve
Naproxen (ALL NSAIDs)
Elderberry
Echinacea
****Tylenol is OK for pain or fever.
WHY SHOULD YOU STOP THESE?
All of the medications and supplements listed above have "anti-inflammatory" properties. They enhance a receptor in your lungs called ACE2, which creates a positive environment for COVID19 to attach and thrive.
Elderberry and Echinacea: both have been found to cause a reaction called cytokine release, which is when your immune system overreacts. This can be good at fighting some viruses but it can actually enhance the COVID19 infection, intensifying the severity of the disease.
START TAKING THESE 4 THINGS:
I have also researched what we can take to help at the bio-molecular level to protect our immune system and lungs right now. If you have questions about adding these to your routine and a potential interaction with any of your current medications, please reach out to me.
Vitamin C 1,000-2,000mg/day-
I do not recommend exceeding 2,000mg/day in a pill or capsule form. A great way to get your Vitamin C is by eating more cuties/oranges, guava, strawberries, kiwi, bell peppers, broccoli, kale. Use vitamin C from Rose hips or other non-citrus sources if you have irritable bladder or interstitial cystitis.
Vit D3 1,000-2,000IU once every evening with dinner.
Vitamin D3 is DIFFERENT than the Vitamin D we receive from the sun. Simply adding more sunlight will not be sufficient.
Zinc 5-15mg once a day with food.
Start low as higher doses can cause stomach pain or cramping) or you can eat a handful of raw pumpkin seeds, cashews.
Melatonin 0.5-1mg per night.
The lowest dose you can find. This will help with initiating and
maintaining sleep but also to protect your lungs.
WHY SHOULD YOU ADD THESE?
All of these combined help reduce a receptor in your lung called ACE2. This is where COVID19 attaches in the lungs and reproduces. When COVID19 attaches in the lungs, it leads to respiratory difficulties and can cause severe and permanent lung damage, and death.
The supplements/vitamins listed above create an environment that does not support COVID19. This does not mean this will prevent you from contracting the virus, but it allows your lungs and immune system to have the best combination of molecular support to combat or reduce the length of illness.
SUPPORTING SMALL BUSINESSES
I know that many of my patients own their own businesses and these restrictions will be devastating for them at this time. I would like to collect this information and provide the opportunity to list your business and how we as a community can support your business during these unprecedented times.
While we may not be able to physically visit a small business right now, there are many businesses that have options for purchasing gift certificates or products online etc.
If you would like to have your small business listed, please fill out the Google Form via the link below:
https://forms.gle/NfqjTmXTQH69JkGw9
If you have any questions, please reach out to us. Stay healthy out there!
Dr. John
Family Physician